BIOGRAPHY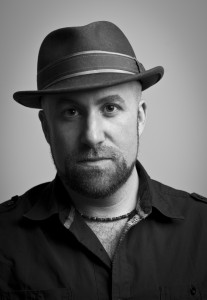 Dan Mock steps into the spotlight again with his second full length album Miles to Morning.
The title evokes a late night journey, an experience a travelling performer knows all too well. Miles to Morning begins with the metaphor of a hard road on the opening track "Ragged Mile".  Then the album navigates between the cavernous sounds in "Crowded Room" and "Storm on the Horizon" to heartfelt torch songs like "She was Alone" and "Everywhere Strength"  before ending with whimsical "House on the Hill" and the album's joyous sing-along track "Feel it In the Morning".
Highlights include an inspired cover of Greg Allman's "Come and Go Blues" and a self-penned tribute to a Simcoe, Ontario musician and one of Mock's influences, appropriately titled "Song for Danko".
One can conclude from his long list of side-projects and album credits that Dan Mock draws on influences far and wide, circling the globe and back again.
It is natural to draw comparisons when describing a musician or album that demonstrates such a blend of styles. During a session on Miles to Morning, guitarist/producer Tim Bovaconti (Burton Cummings, Ron Sexsmith) made the comparison to New Orleans rock, rhythm and blues songwriter Bobby Charles. Some claim to hear in Dan's voice some traces of early Lyle Lovett recordings.
Whoever we might hear in his voice, one thing is certain: Dan Mock is growing into his own style, and it is a style rooted in a long tradition of roots and rhythm and blues songwriters.
His band features drummer Kyle Sullivan and multi-instrumentalists Aaron Comeau and James McKie, perform alongside special guest musicians Roman Tomé, Kenny Neal Jr., Alan Zemaitis, Chris Van Sickle, Graham Howes, Michael Eckhart, Rebecca Everett, Jerry Leger, and the voices of the Saturday Saints; Danny Simmons and Kristin Cavoukian.
The first album Dan Mock & Take It Home began as a demo of elaborately crafted songs designed to be performed live by the electrifying 4-piece in Victoria, BC.
Miles to Morning strikes out in a different direction.  Dan called on Canadian roots music patriot Aaron Comeau to produce a record with a purer, more grounded sound.  The focus of this record is the songs, calling on a diverse cross-section of familiar local talent to apply different colours and textures.